Helping Smart Successful Women Save Their Marriage and Reclaim Their Self Worth
DISCOVER HOW SARAH SAVED HER RELATIONSHIP IN LESS THAN 60 DAYS
Watch this short video series to discover these three empowering and important steps that my client Sarah took to save her marriage in less than 60 days and begin the path towards a passionate, loving marriage! I know you'll love it and make sure you watch the whole video to receive your free gift! Please click on the button below to watch the video series.
WATCH MY FREE WEBINAR ON HOW TO SAVE YOUR MARRIAGE IN 60 DAYS
Diving further in, this webinar details out The 3 Steps Sarah Took To Reclaim The Spark In Her Marriage AND How She Stopped A Potential Divorce Dead in its Tracks In Less Than 60 Days! Enter into my most powerful and transformative training providing you with real life strategies and manageable tools to help shift the direction of your marriage now! 
SCHEDULE YOUR FREE CALL
If you've already been to therapy or counselling and are sick of just talking and not having any real progress made in your marriage, then you can book in for a free strategy session.  During this call, we'll get clear on where you are now in your marriage, where you want to get to and how to get there in the fastest possible timeframe.  
From Shannon, California:
"I have worked with Sri for almost a year now. He has a gift of always knowing the right things to say and make you think about. He seems to know what exercises and what resources will be the best to help thru a difficult situation. I like working with him because he is real and genuine but also calls you on your BS when needed. He has talked me off the proverbial ledge a time or two and always seems to get my feelings of anxiety to settle. I have faced things I had been avoiding and stopped procrastinating because Sri held me accountable. I highly recommend him to help save a relationship or to help move on from a relationship that no longer serves a purpose."
"Sri is an amazing coach! stumbled upon his FB page one night while I was at the height of a very distressing personal crisis. Even though it was completely out of character for me to reach out for help, I decided to book a call with him and then many more over the course of several months. I tend to internalize so much, and he helped me sort through issues and emotions (some I didn't even know I had) with incredible patience, compassion, and wisdom. I especially appreciate that he is there to celebrate even the smallest breakthrough or give me a virtual smack on the head when I slip back into old patterns. It's a constant journey, but I know for certain I could have never made this kind of progress in self awareness on my own and will always be grateful for Sri's direction and support."
Hi, I'm Sri Rajasekar and it's my mission in life to see and help you create an extraordinary relationship.  For the last 7 years, I've been helping women from all over the world create joyful, playful and passionate relationships all using one secret ingredient:
 Understanding Men and their Psychology.
When you can understand why men disappear just when things are going great, why it seems as if they only want one thing, why they are emotionally unavailable – you literally have the ability to shape the relationship in a way that means that both parties feel cherished, significant, respected and love.
These are simply the foundations for a relationship that you truly deserve and it is something that you can create right now!
This is something that I have created in my own marriage, my clients have done it and so can YOU!
We promise to keep your information secure.
How Loree Saved Her Marriage and Got Her Husband To Move Back In With Her
Discover How Cecile Transformed Her Marriage and Created True Healing For Herself
Discover How Holly Created Massive Transformations Within Herself Through the Authentic Relationship System
Discover How Elizabeth Overcome a Narcissistic Marriage and Reclaimed Herself
How Lisa Found True Joy and Happiness Amidst Chaos and Pain In Her Marriage
Another Elizabeth On Her Journey Towards Overcoming Narcissism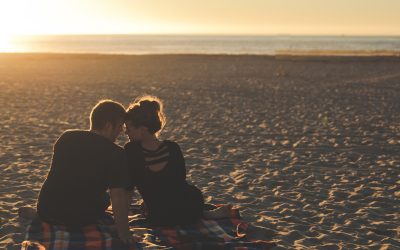 Do Men Regret Losing a Good Woman? Here's What Women Need to Know Ok, so you've been in a marriage for a long time and then out of nowhere, your husband decides he's done… You know you're a good woman but you can't make sense of how he can just pack up and...
read more